All Flowers Are Flowers Enamel Mug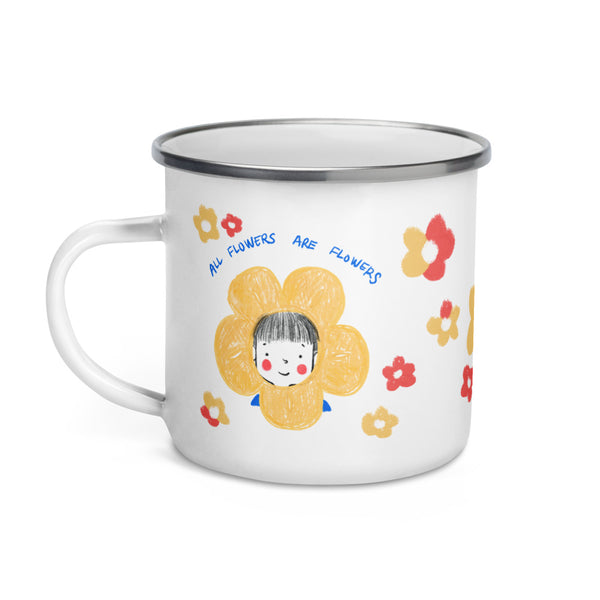 Inspired by a positive message from @storysellercomics's 'All Flowers are Flowers', we wanted to pass along this message in our February 'Happy' Collection.
The child-like sketch shared a story about how no matter what type or colors the flowers are, all flowers are flowers. "Don't segregate. We are all equally a flower." - Harshveer Jain

• Material: Enamel
• Dimensions: height 3.14″ (8 cm), diameter 3.25″(8.25 cm)
• White coating with a silver rim
• Hand-wash only

Attention! Don't heat liquids or food directly in the mug—it can damage the coating.